Gay M. Tompkins, PhD
Member Retired High Ridge, MO
Bio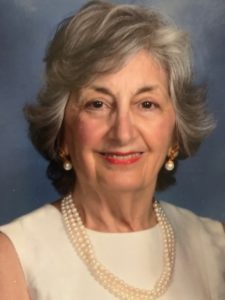 Gay M. Tompkins' career in public education has spanned over thirty years as professional educator in the role of teacher, counselor, coordinator of student services, director of pupil services, assistant superintendent, associate superintendent, interim superintendent and superintendent of schools. From 1997 until retiring in June 2005, Dr. Tompkins served as Superintendent of Schools for the Affton School District in St. Louis County. Under her leadership the Affton School District was recognized for Distinction in Performance for three consecutive years. In addition to improving student performance, Dr. Tompkins successfully passed tax initiatives leading to increases in staff salary, upgrading of instructional materials, and significant facility improvements.
Dr. Tompkins received her Bachelor of Arts Degree with majors in Spanish, Social Studies and Education from Siena College in Memphis, Tennessee, which was complemented by a diploma from the Universidad de Deusto in Bilbao, Spain. Her Master of Education was earned at Memphis University. Dr. Tompkins earned the degree of Specialist in Education and the doctorate in Educational Administration from St. Louis University.  Her postdoctoral study was at Harvard University.
Dr. Tompkins' leadership extended beyond the Affton School District. She chaired the St. Louis regional superintendent's committee of Characterplus, and the Voluntary Interdistrict Choice Program. She also served on the executive committee of the Council for Educational Achievement and as a commissioner on the St. Louis County Cable Television Public Educational Commission. She participated in Leadership St. Louis, Class of 1997-98. Dr. Tompkins' recognitions include: Pearce Award Winner, St. Louis Region of Missouri Association of School Administrators; recognition by the Women Legislators of Missouri; Citizen of the Year by the Affton Chamber of Commerce. Dr. Tompkins continues to work on behalf of children through her association with both the Thompson Center for Autism and Neurodevelopmental Disorders at the University of Missouri-Columbia, and the Affton Education Foundation.