Ways To Give
Make an impact for patients and families at the Thompson Center for Autism & Neurodevelopment at the University of Missouri
Make an immediate impact
Check
Please send checks to:
Thompson Foundation for Autism & Neurodevelopment
205 Portland Street
Columbia, MO 65201
Give STL Day
We are proud to be a part of Give STL Day 2023, powered by the St. Louis Community Foundation. Our goal is to raise $20,000 to make a difference in the lives of people affected by autism and neurodevelopmental disorders across Missouri and in the St. Louis region. Your support will help fund the expansion of space and increased staffing of specialists to meet critical needs. Show your support and make a donation April 10 through 10 a.m. on May 11. Double your impact! Thanks to a generous match from Nestlé Purina PetCare, all donations will be doubled up to $10,000!
Download our Give STL Fundraising Toolkit and mobilize your friends and family to help us reach more people, raise more money, and make a bigger impact. Find tips on how to create a personal Fundraising Page, social media templates, and more!
Walmart Spark Good

Support the Thompson Foundation by rounding up your purchase at checkout on Walmart.com. You can also donate products from our registry that will support patients at the Thompson Center. Click to register.
ShopRaise

ShopRaise is an easy way to support the Thompson Foundation with your online purchases. The program is free – you do not pay any more for the items you buy, and you get access to all the best coupons and deals! Download the ShopRaise mobile or desktop app and every time you make a purchase at a participating retailer, a percentage will support the Thompson Foundation. Click to download and start supporting us with every purchase.
Make a Bigger Impact
Stock gifts
Donating stocks is one of the most tax-smart ways to support the Thompson Foundation for Autism & Neurodevelopment. Donating stock directly to a charity helps you avoid capital gains taxes, allowing your full donation to support the Thompson Foundation. Talk to your financial planner to see if a donation of stock could benefit your financial portfolio.
IRA rollover gift
If you are over age 70.5 and have a traditional IRA, you may donate up to $100,000 annually directly from your IRA to the Thompson Foundation without a tax penalty. There is no need to itemize and there is no income to you. In addition, the gift counts toward your required minimum distribution (RMD) – if applicable.
Real estate
If you own appreciated real property (such as your home, vacation property, vacant land, farmland, ranch or commercial property), you can avoid paying capital gains tax by making a gift of that property to the Thompson Foundation.
Tangible property: artwork, antiques, stamp or coin collections, jewelry, furniture, and rare books
Intangible property: copyrights, websites, and royalties
Matching gifts
Your employer may participate in corporate matching gifts, which financially matches the donations you make to the Thompson Foundation. Contact your HR department to see if your employer matches charitable gifts made by employees.
Future gifts
You can create a lasting impact by including the Thompson Foundation in your estate plan. Avenues for future giving include bequests through a will or trust, or beneficiary designation for insurance policies, bank accounts, or automobiles. View examples of sample language to update your estate plans.
Help us close the gap
Your donation helps the important work of the Thompson Center for Autism & Neurodevelopment
More than 1,500 children are waiting for services at the Thompson Center for Autism & Neurodevelopment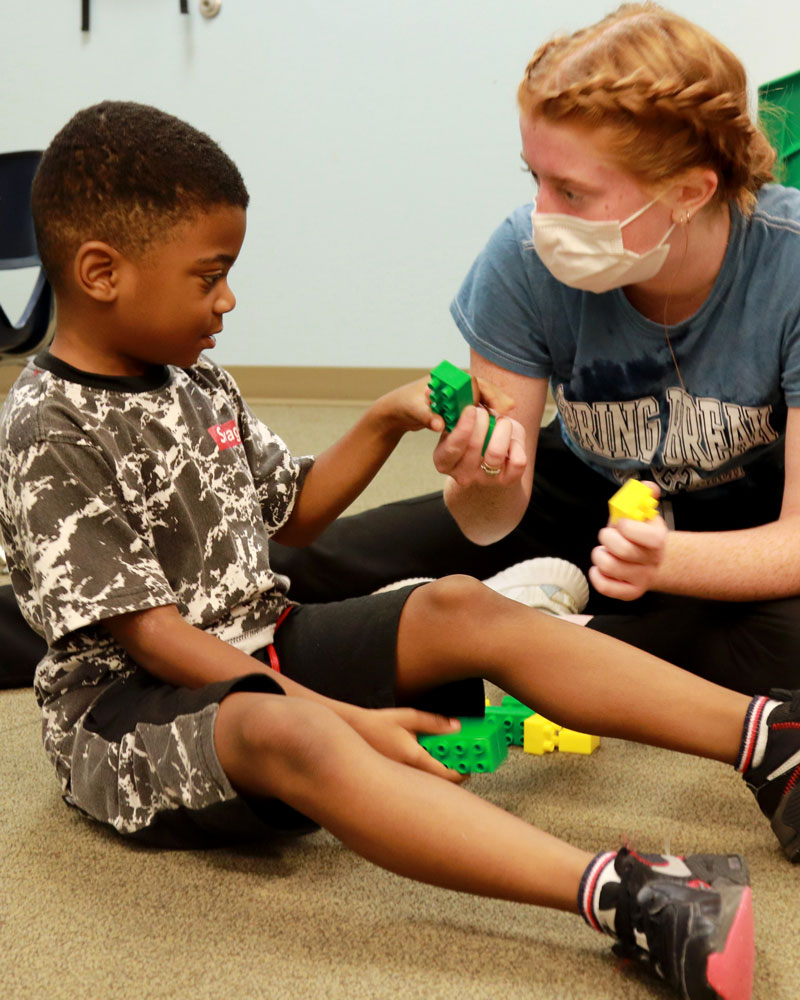 autism spectrum disorder evaluations
During the 2022 fiscal year
Events
AMAZE
$6.8 million has been raised since 2007 through AMAZE, the Thompson Foundation's signature fundraising event celebrating the life-changing advancements in the field of autism that never cease to amaze and fill us with hope. Funds raised benefit the Thompson Center for Autism & Neurodevelopment, where children with autism and their families find a path to greater happiness and success.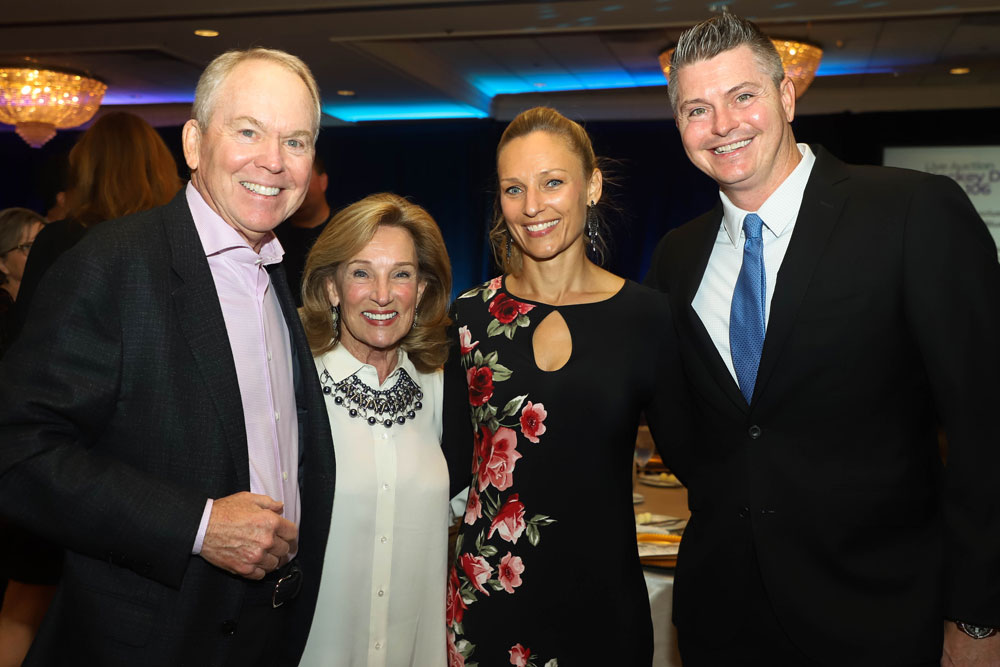 Thompson Center Autism Conference
Each year, the Thompson Foundation for Autism & Neurodevelopment supports and promotes the Thompson Center Autism Conference in St. Louis, Missouri. The conference provides support and training for professionals who work with individuals with autism and neurodevelopmental disorders.
A special 1-day conference for parents, grandparents, and caregivers of individuals with autism kicks off the event, followed by a free Ask the Experts panel, hosted by the Thompson Foundation for Autism & Neurodevelopment.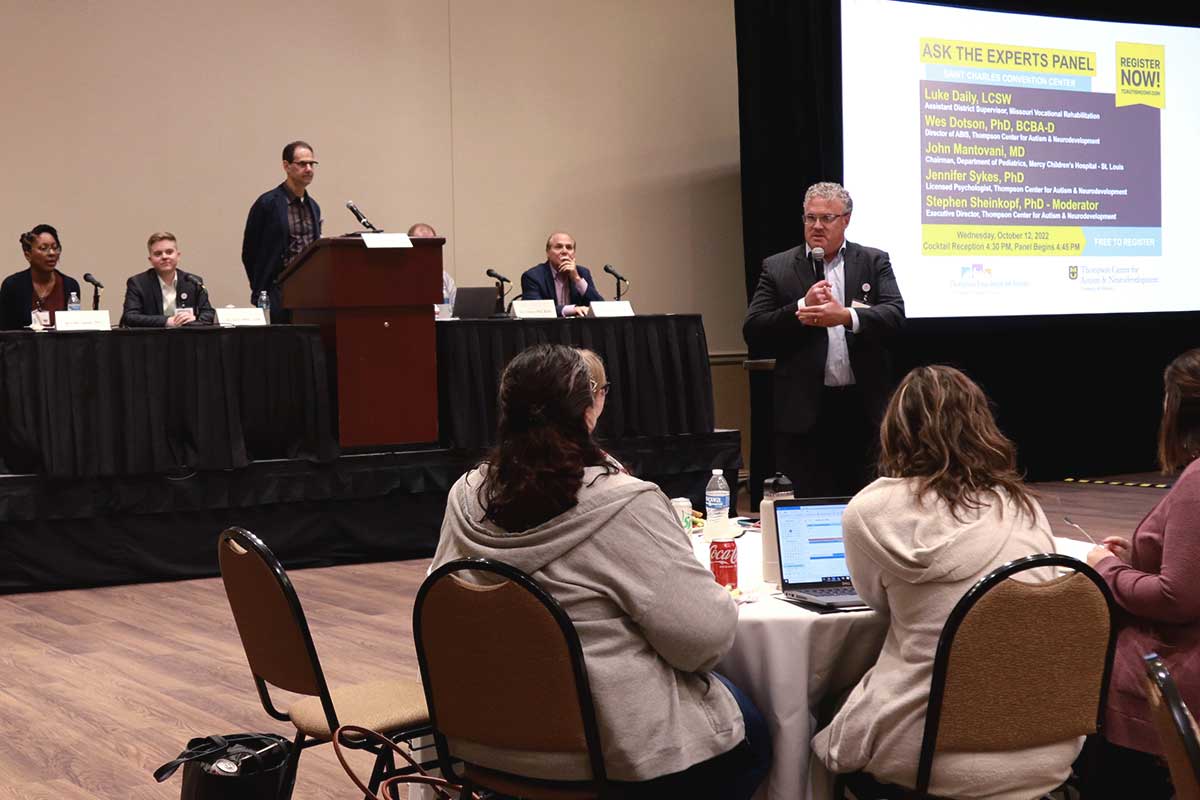 AUTISM CONFERENCE ANNUAL ATTENDEES FROM 15 STATES