Autism is a spectrum with a wide range of characteristics. Because autism can look different for each person, diagnosing autism can be tricky. That's why it's important for patients to see clinicians who are trained in how to diagnose autism. At the Thompson Center for Autism & Neurodevelopment, clinicians use something called the ADOS-2. This tool uses observation of behaviors and interests, and it's considered the gold standard process for diagnosing autism.
In this episode of Supporting the Spectrum, learn about the diagnostic process and the tools used to diagnose autism, specifically the ADOS-2.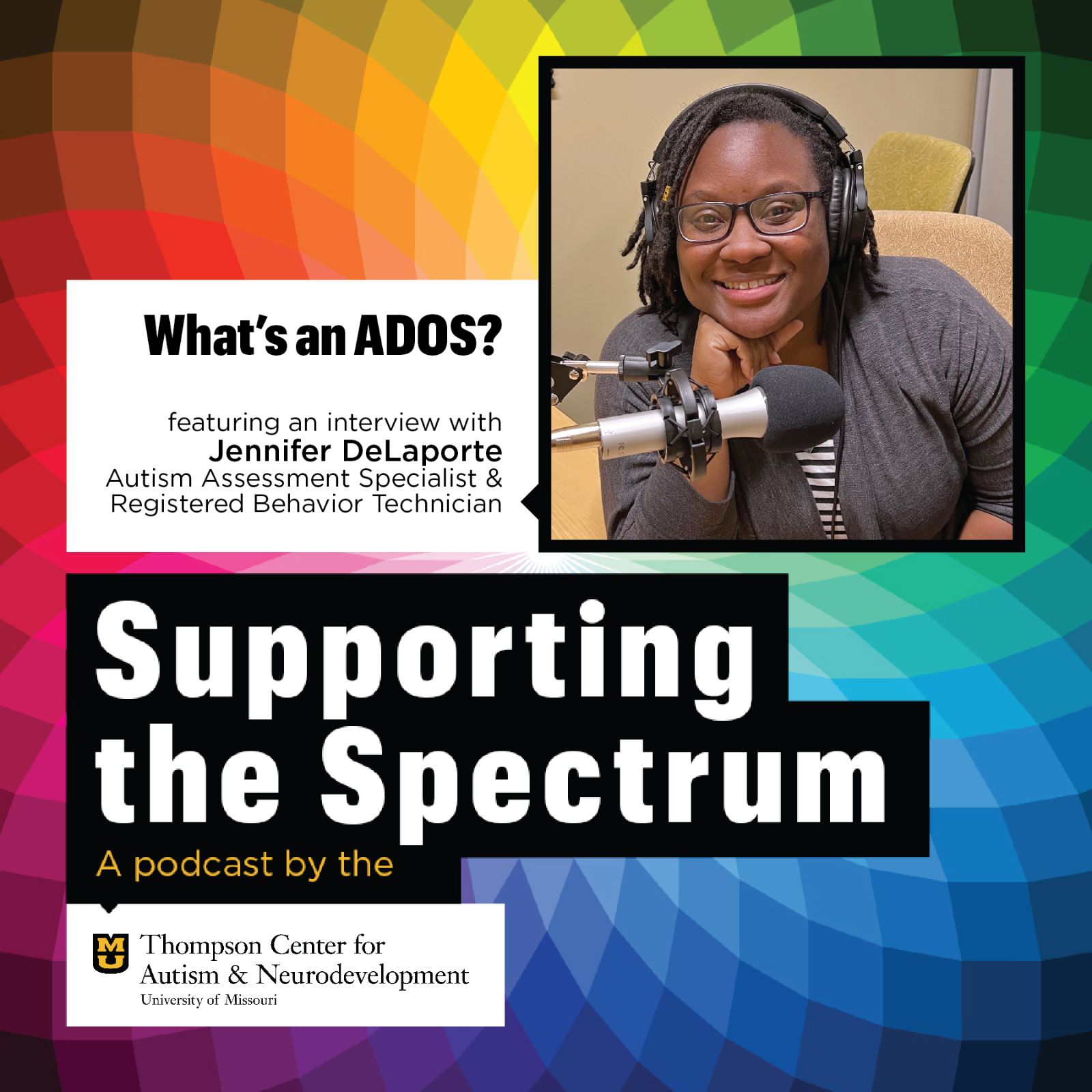 Listen to the podcast on Spotify, Apple Podcasts, Stitcher, Amazon Music, and Google Podcasts!